Gombe State has maintained the top rank in the second quarter of States Fiscal Transparency League Table 2023 released by BudgIT.
According to report released this week, Gombe State ranked 6th with 78 points in second quarter which shows improvement from 74points attained in 2023 first quarter.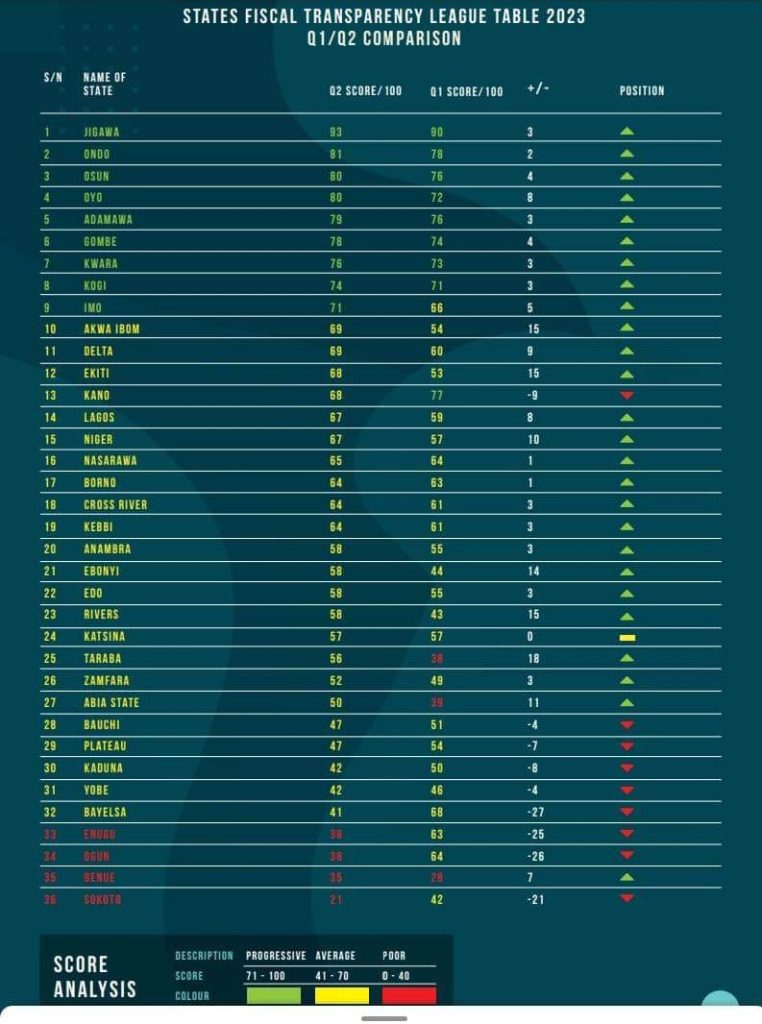 This report has further affirmed how Governor Inuwa Yahaya has been running affairs of Gombe State transparently and making Jewel in the Savannah one of the most accountable states in budget planning, implementation and financial reporting in Nigeria.
With this report, Gombe ranks 3rd in Northern Nigeria and second in North East.
Recall that Governor Inuwa Yahaya administration has received accolades and recognitions from Institute of Chartered Accountant of Nigeria (ICAN) and other reputable organizations tracking government performance in terms of accountability and transparency.
The recognitions affirm the state's position as a role model in good governance, financial prudence and fiscal integrity.